In spite of covid
Since 2000, always on 29th December, I co-organize a walk for my friends in the Moravian Karst. There are always about one hundred to one hundred and fifty participants, always about 15 kilometres, always roasting Lipovec sausages, always additional cultural program, and also a raffle, home-made goulash, etc. We can't go for a walk this year in so many people. Even if that changed, it wouldn't be responsible.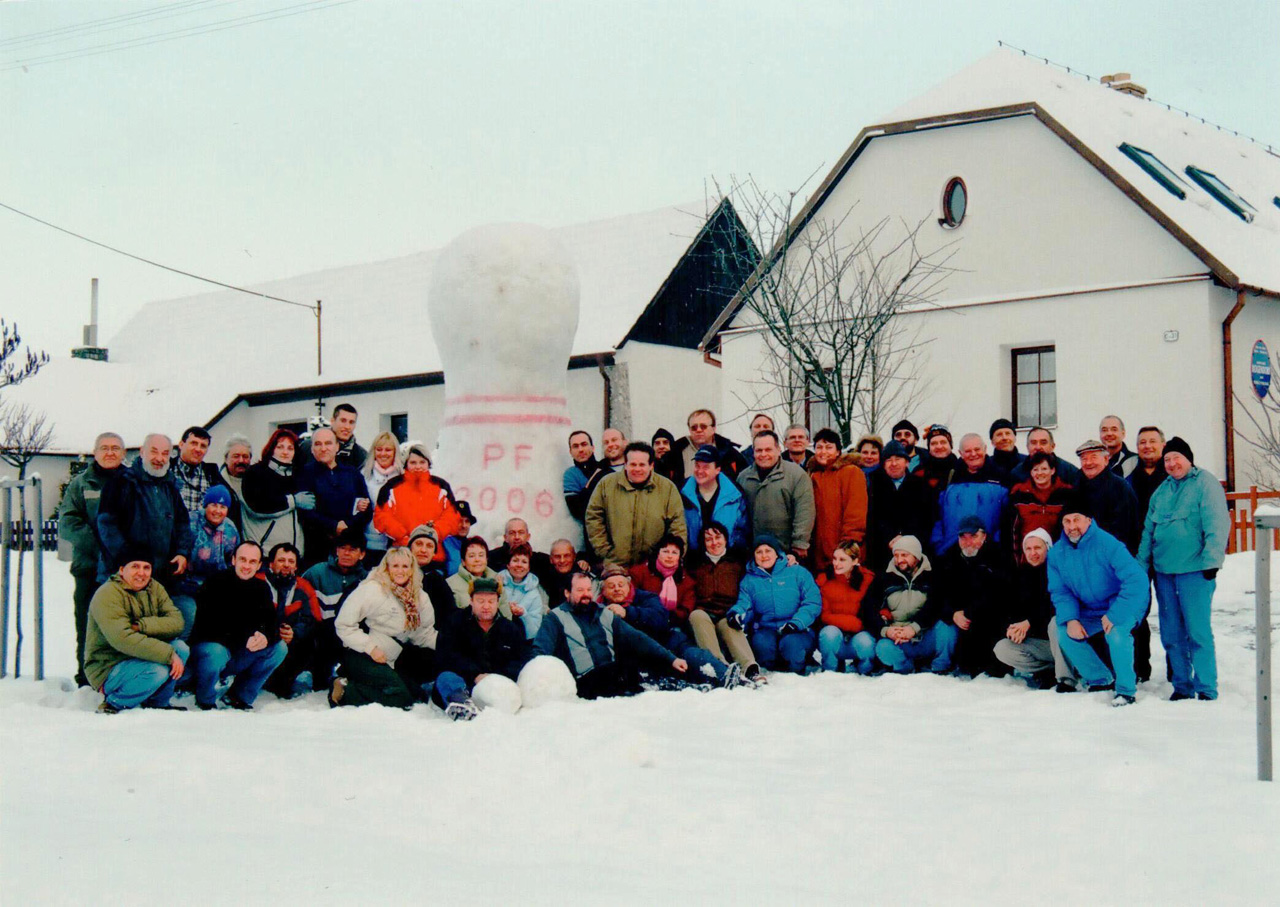 Therefore, the Walk with the traditional program will probably take place in a year. So, what shall we do with this year? What shall we do with this twenty-first walk? I have a suggestion for you, the traditional participants, and also for others who are more than welcome to join:
On 29th December 2020 go for your walk.
Fill in your name or nickname and details of your walk in the form which you can find on www.e-vychazka.cz under a link "Enter your walk".
Go with your close family or friends if you can, please observe safety measures. Go to places you like and give us inspiration for our future trips through your walk!
You may fill the goal of your walk in the form in advance as a motivation for other interested participants who are considering going for a walk as well.
If possible, send photos from your walk to the collective address in e-vychazka. By the way, the borders of the Czech Republic are not an obstacle.
If you are intrigued by this idea, but you simply can't go for a walk on 29th December 2020, you can go on an alternative day between 20th December 2020 and 3rd January 2021. The results will be announced on 6th January.
This event should also have a social aspect to it. That is why the company Dopravní stavby Brno will donate CZK 50,000. Additi­onally, the company will donate CZK 1 into the same account for every "person-kilometre" you walk. The total sum will then be donated to a specific beneficial purpose – one third of the amount will go to Home Olga in Blansko (Home for our mentally challenged fellow-citizens), another third will go to the Specialist Medical Centre Albertinum in Zamberk (specializes in airway diseases and mental diseases, and provides follow-up and long term hospital care), and the last third will go to the Vrba charitable foundation (provides practical help and support to widowed families with children through a foundation Koruna pro Vrbu). If the total amount exceeds CZK 60,000, that is CZK 20,000 for each of the above-mentioned organizations, DS Brno company will donate money to another charity organization which we can choose together (thank you in advance for your ideas and suggestions).
All you have to do is walk those helpful kilometres. We will take care of the money.

What does all the above mean?
The 21st walk will take place!
We will be together, together in the fresh air, and moreover, we will be very active!
We will get inspired for our new roves in the country. (We will create a photo book from interesting, creative and inspirational photos.)
And what is more – we will help people for whom, in many aspects, the Sun does not shine the same way as for us.
If you like the idea, please share it with others. Let's do this – IN SPITE OF COVID!
I'm looking forward to seeing you again, Vlastík Chládek.